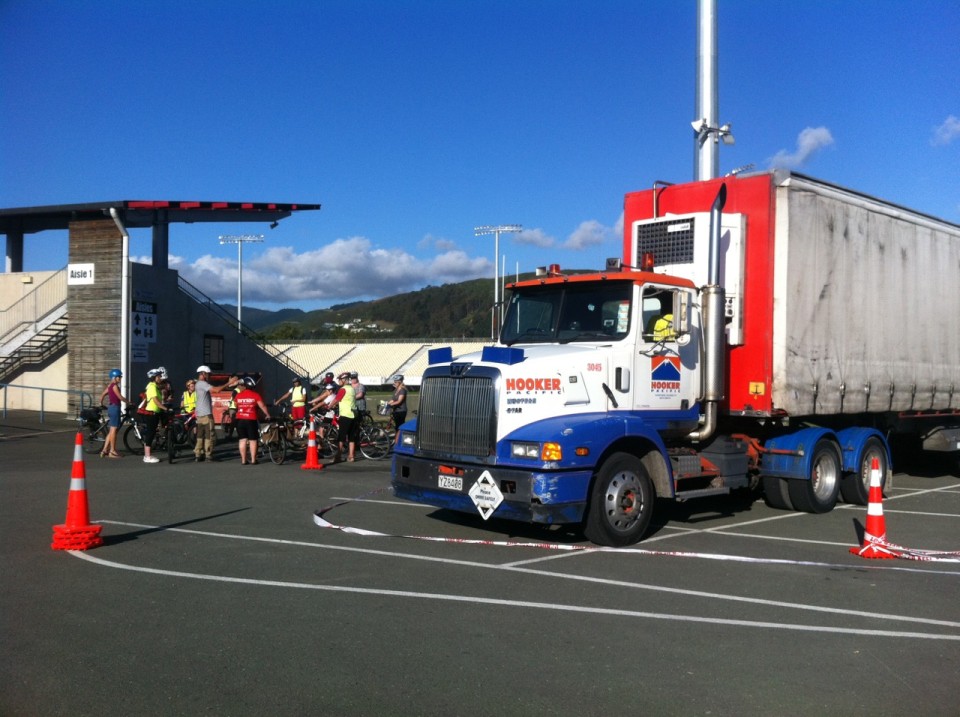 Cyclists and heavy vehicles (HVs) face several challenges in safely sharing road space. Nelson has a high proportion of both, often sharing high-speed junctions and narrow carriageways. The long stopping distances of heavy vehicles, the wide turning radiuses, and most critically the large blind zones affecting the operators are all contributors to a variable safety record and some tragic collisions.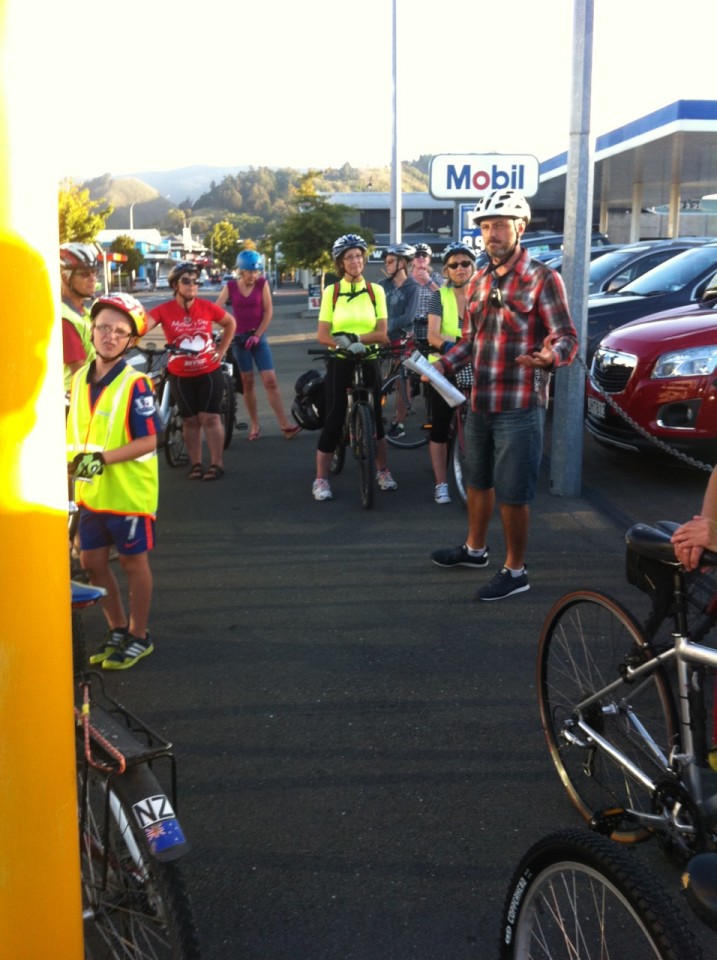 In 2015 a need was felt for training directed more specifically at cyclists. Two factors prompted this- the numbers of cyclists are on a steady increase, and that the dangers presented by heavy vehicles to cyclists could often be greatly reduced by simple actions by cyclists. Because of its high proportion of cyclists and its prevalence of logging and other trucks, Nelson was proposed as an excellent location to design & trial such training.
CAN proposed a study for Nelson City Council involving-
Stakeholder interviews
Cyclist survey
Review of existing training procedures & syllabus
Ideas were trialled to reinforce the experience of the blind zones.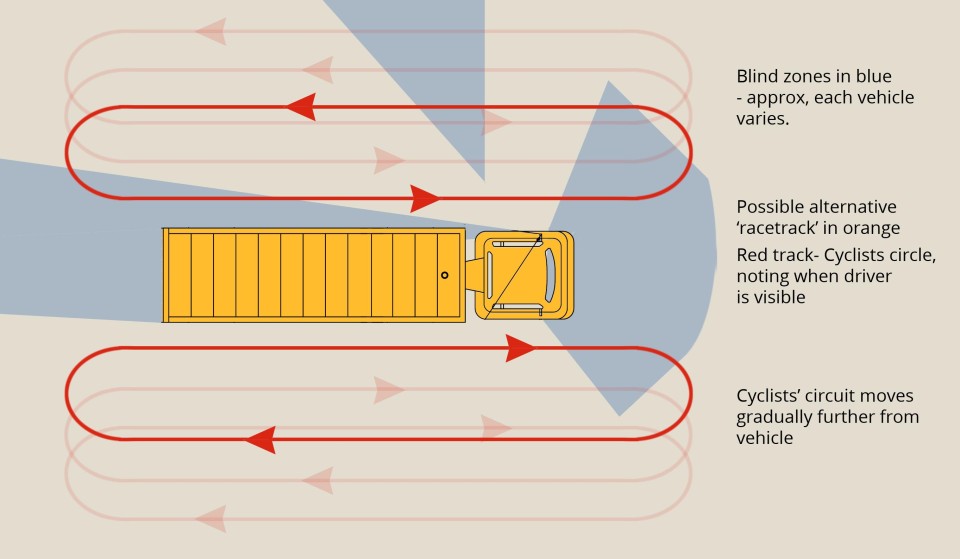 A lot of feedback was gathered from interested cyclists by online survey.  Feedback showed a strong interest in training to improve safety and confidence, and that many cyclists, while acknowledging the good safety record of HV operators, had fears around sharing road with them, particularly in being passed close and fast.
Stakeholders were interviewed and awareness raised about the issues.
Cyclists were then gathered for a couple of trial sessions to see what works best for training.  Recommendations for the Council's road safety programmes were made, and recommendations to include something in the national Skills training courses about how cyclists can safely share the road with HVs.