Category Archives:
Architecture
All architecture-related info
Cycling
Sustainability
Transport
Transport+Urban Design
Will
2021, March 28 – 09:30
Encouraging Dubliners to cycle more by creating a high-quality route along the Liffey could tackle unhealthy lifestyles, making a substantial contribution to the economy, according to research — but carpark owners have attempted to obstruct the scheme.
Over €200m in healthcare costs would be saved by getting Dubs more active and by reducing pollution from cars, according to the research. Health benefits to users of the scheme would prevent 66 premature deaths.
While the Covid-19 pandemic rages, Ireland is undergoing a separate but also critical health crisis: physical inactivity and obesity.
The Department of Health estimated the annual economic costs of obesity on the island of Ireland at approximately €1.64 billion in 2012. An inactive lifestyle contributes to diseases like diabetes, hypertension, heart problems and some forms of cancer, according to public health doctors, who warn of an 'obesity epidemic' putting strain on HSE and private health services, and damaging people's quality of life.
One proven solution is for city authorities to boost the uptake of 'active travel': cycling, walking, and use of public transport. The recent study on the proposed Liffey Cycle Route aimed to estimate what improvement it could make to the public health of Dubs. The work was carried out at UCD's School of Geography under Associate Professor Gerard Mills. It found that the number of cyclists commuting into Dublin's Liffey Quays from the west would increase from just over 6,000 currently to over 15,000 if the high-quality route were built. Analysis of Council data shows that over 100,000 people cross daily into the central city from the west, but less than 2% of these are currently cyclists (pre-covid).
If this percentage were increased to levels targeted in official plans, or even levels of cycling seen elsewhere in the city, the extra physical activity would lead to major healthcare savings. Figures in the study for deaths prevented, and the resulting economic effects, were calculated using statistical tools approved by the WHO and the Irish Department of Transport. The work was based on pre-covid scenarios because long-term datasets were needed to predict changes in cycling uptake.
However, the Liffey Cycle Route has been mired in controversy, delays and redesigns since at least 2011. Lobby groups representing carpark owners in the city centre have sought to stop the project, and at time of writing its completion date is at least three years away.
Public Health
One in four Irish children of primary school age 'cannot run properly' due to lack of fitness and strength, a Dublin City University study revealed last year. Meanwhile, lack of physical activity is dubbed 'the new smoking' by many public health professionals. Diet is critical in tackling obesity, but physical activity plays an important role.
Lifetime costs from childhood obesity and overweight in Ireland total €4.6 billion, according to the HSE; research in 2012 estimated the costs as €1.64 billion for adults. Absenteeism from work, premature mortality and income losses make up a large part of these costs. Diabetes is also a major factor: 'approximately €2 billion of the HSE's annual health budget is spent on diabetes treatment, with very little of this spent on prevention or effective self-management', says a 2018 report from Diabetes Ireland. Sadly Covid-19 has exacerbated the effects of obesity on health costs: patients with a high BMI suffer significantly more serious illness if infected.
Since the Covid-19 pandemic began, public health experts have become minor celebrities, but evidence shows that the real public health impacts of planning and transport decisions aren't adequately taken into account by Councils or planning bodies like NTA (National Transport Authority). No quantified health impact assessment was carried out to support the Liffey Cycle Route's public consultation procedure, for example. This is despite the fact that the potential benefits of encouraging cycling are clearly shown in repeated studies and scientific papers.
Proposed Liffey Cycle Route, South Quays 2019- Artist's impression
Cycle Route
The Liffey Cycle Route, as published by Dublin City Council in 2019, is designed to provide full separation of cyclists from motor traffic using kerbs and bollards. The route would create new one-way cycle lanes travelling westwards on the south quays, eastwards on the north quays, extending from the Phoenix Park to the Customs House. The Route has a stated budget of €20m. Construction of new boardwalks, overhanging the river along seven of the quays, would be required.
In 2019 Dublin City Council commissioned outline designs for the Liffey route from engineering firm Roughan O'Donovan. The Council published these in May 2019 as the 'Emerging Preferred Design'. Council then aimed to complete further detailing and seek tenders for the works in 2021; the claimed completion date is 2024. However, during the Covid-19 pandemic temporary, partial works were put in place to allow social distancing for pedestrians and protected space for cyclists (cycling was seen as a more critical transport mode while restrictions applied to public transport). The permanent, 'Emerging Preferred' scheme has had a long gestation: Cycle lanes on the quays have been in Council plans since at least 1997, and the current process was initiated in 2011.
Cycling engineers and national and EU design standards require physical separation of cycle lanes (e.g. by bollards or raised kerbs) from motor traffic, to ensure use by regular travellers and commuters who would otherwise be nervous of cycling near motor traffic. Cycling advocacy groups have welcomed the route designs. Prior to Covid-19 restrictions, numbers of people cycling in to Dublin's 'canal cordon' or inner suburbs for work had already exceeded those using Luas, putting in perspective the hundreds of millions of euro spent on Luas construction. Cycling numbers have remained strong during the pandemic, as people sought exercise and fresh air during lockdown and avoided public transport.
Objections
However, carpark owners in Dublin have objected to the plans for the Liffey route, receiving extensive publicity. Objections to the 'Emerging Preferred Design' from an Irish Parking Association were made to Dublin City Council in January 2020, and again in May that year, when the Council began to put in place the temporary Covid-19 measures.
Also in May 2020, a representative of the Dublin City Centre Traders Alliance threatened legal action against the temporary works. Noel Smyth of the Alliance claimed (in a letter to Council during Council planning for the temporary Covid-19 work) that reductions in space for private motorists' vehicles along the quays would suppress spending in the city centre, leading to job losses. Smyth called for decisions on the scheme to be postponed pending analysis of traffic modelling across the overall city. Whether this was a reference to the published Greater Dublin Area Transport Strategy is not known. The Alliance claims to represent 'some retailers and developers' in Dublin's centre.
Lowstrand Properties (car park operators) argued during the 2019 consultation process that — if restrictions on vehicular traffic continues — then Dublin City Council should compensate car park owners for loss of parking revenue, or even acquire their interests.
Meanwhile genuine business associations are supportive of the Liffey Cycle Route. Richard Guiney, CEO of central Dublin business group DublinTown, said of the Emerging Design: 'This is a welcome development that I think we can all get behind', and Dublin Chamber's Graeme McQueen was quoted as saying, 'Improved cycle facilities along the Quays are badly needed. The number of people cycling along the Quays has increased sharply in recent years. Indeed, on some stretches of the Quays, the number of cyclists more than doubled between 2012 and 2018. For the most part, people cycling along the Quays at the moment are taking their life in their own hands as they are forced to mix with buses, cars and other vehicles. The introduction of segregated cycle lanes along the Quays will save lives. It will also lead to a further increase in the number of people who cycle in Dublin'.
Cycling and active-transport groups made submissions to the permanent design consultation process welcoming the scheme. 'The car has been given priority over all other forms of transport for the past 50 years', according to Clara Clark of Cycling Without Age, for example. Clark requested a 'reduction in cars as [fewer] cars will reduce pollution, noise, stress, and danger to citizens.'
But genuine business associations approve of the project. Richard Guiney, CEO of central Dublin business group DublinTown, said of the Emerging Design: 'This is a welcome development that I think we can all get behind', and Dublin Chamber's Graeme McQueen was quoted as saying, 'Improved cycle facilities along the Quays are badly needed. The number of people cycling along the Quays has increased sharply in recent years. Indeed, on some stretches of the Quays, the number of cyclists more than doubled between 2012 and 2018. For the most part, people cycling along the Quays at the moment are taking their life in their own hands as they are forced to mix with buses, cars and other vehicles. The introduction of segregated cycle lanes along the Quays will save lives. It will also lead to a further increase in the number of people who cycle in Dublin'.
Calculations
The figures were calculated using two methods: one published by the World Health Organisation (WHO) and one by the Department of Transport. These are based on standard 'value of human life' figures as used by economists and by industries such as insurance. Numbers of potential users of the Liffey Cycle Route were estimated by looking at recently-built cycle routes like the Grand Canal Route, opened in 2012, and at goals set by the City Council and National Transport Authority to increase cycling numbers.
| | | | |
| --- | --- | --- | --- |
| Scenario | Current total travellers | Modal share of cycling predicted/ potential | Predicted cyclist numbers |
| Dublin City Council goal | 103,168 | 25% | 25,792 |
| NTA goal | 103,168 | 10% | 10,317 |
| Match citywide 2016 census | 103,168 | 6.7% | 6, 912 |
| Existing DCCCP count 2019 | 103,168 | 11% | 11,348 |
When protected lanes were completed in 2009 on the busy Grand Canal commuter route, cycling numbers increased by 220% in the first two years of operation. Official goals include a 25% share of trips by cycling (Dublin City Council); 10% share of commuting (National Transport Authority), and the 11% of people already travelling by bike in areas of central Dublin.
Figures derived from the WHO calculation tool showed a benefit-to-cost ratio for the project of 12 to 1 and an economic benefit of €231m (including benefits from reduced air pollution). Calculations using Irish Department of Transport methods showed 88 lives would be saved, leading to healthcare savings worth €204m. A 20-year timescale was taken for usage of the route.
The report compared the 12 to 1 benefit-to-cost ratios calculated for the Liffey Cycle Route with ratios of projects like the planned Westport-Turlough N5 and Limerick-Foynes roads, which showed ratios of 2.39 and 1.63 respectively.
The study did not take 'network effects' into account. The network effect is where one piece of a network joins up other pieces, making those other pieces more useful in their own right, like the hub in a spoked wheel. In the Dublin Transport Authority's Cycle Network Plan (2013), nine of the thirteen 'primary' cycle routes intersect the Liffey route. Thus it is likely that the Liffey Route will make it easier for travellers to cycle on many routes other than the western commuter cordon chosen for the study.
Getting 10,000 more Dubs to cycle, and multiplying the health benefits over 20 years, will clearly create a health dividend, even if many of those cyclists already take regular exercise or switch to cycling from walking part of their trip (allowed for in WHO predictions). The new cyclists may be exposed to additional air pollution and collision risk, but these health detriments are taken into account.
It's hoped that this evidence of substantial economic benefits from the scheme will help reduce further delays to construction, and highlight the value of evidence-based health-impact assessment of transport projects and decisions in future.
_____________
More information—
⁃ Public 'obesity epidemic'— https://www.rcpi.ie/news/publication/the-race-we-dont-want-to-win/
⁃ Designs for cycle route— https://www.dublincity.ie/main-menu-services-roads-and-traffic-getting-around-bicycle-dublin-city-cycling-development/liffey
⁃ Opposition to cycle route— https://www.irishtimes.com/news/environment/car-park-owners-oppose-pedestrianisation-and-liffey-cycle-measures-1.4251774
⁃ Full dissertation (65 pgs.; 8Mb pdf) available; please email Will.
Permalink
|
Comments Off

on Controversial Liffey Cycle Route to provide €200m economic benefits
Architecture
Photos
Public Transport
Sustainability
Transport+Urban Design
Travel
Urban Design
Will
2018, December 3 – 13:32
Manhattan High Line in late November…
Architecture
Cycling
Photos
Transport
Transport+Urban Design
Travel
Will
2018, November 15 – 01:13
(Above) Paddy Cahill admires Groningen municipal offices
Architecture
Photos
Sustainability
Transport+Urban Design
Travel
Urban Design
Will
2018, October 17 – 14:40
Cranes everywhere, hoardings on every street and road advertising new houses, offices and apartments: Thailand seems to be developing again with gusto.
Architecture
Photos
Travel
Urban Design
Will
2018, October 16 – 03:03
I love these mid-20th-century buildings with a few decades' wear showing. They generally have a good, livable scale that breaks down nicely from city- to home-size.
Cycling
Photos
Sustainability
Transport
Transport+Urban Design
Travel
Urban Design
Will
2017, December 9 – 14:17
Barcelona in Spain is a city that suffers air pollution, much of it from transport.
Reducing dependence on cars for short trips is one way of tackling pollution, so on a visit there I looked at one of Barcelona's tactics in weaning short journeys off the car: Superblocks. Here are some photos from my visit to the Poblenou neighbourhood.
Architecture
Cycling
Transport
Transport+Urban Design
Urban Design
2015, August 17 – 12:40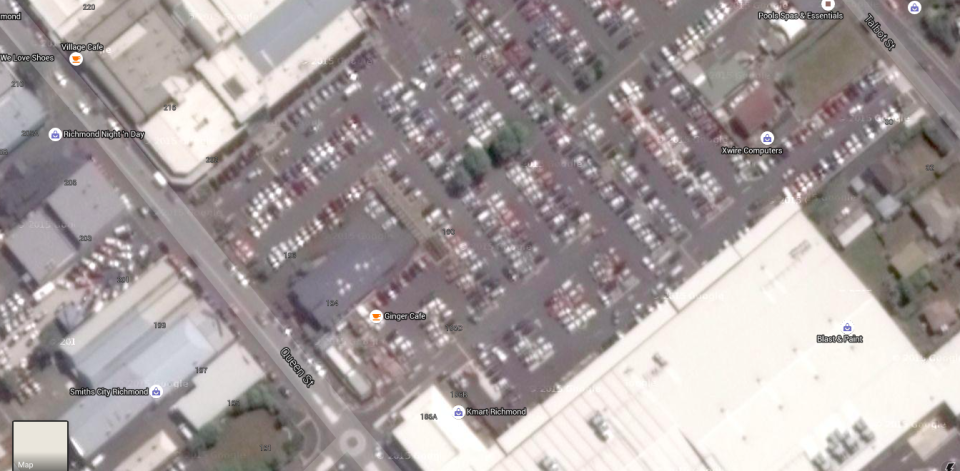 Above photo shows central Richmond, largest town in Tasman District Council. At bottom left is entrance to Tasman District Council, adjacent to the recently installed roundabout.
My submission
is that Tasman District Council must begin, particularly in the larger towns such as Richmond, to switch from facilitating development based on suburban sprawl, to more high-density development, ultimately to building types such as three-storey townhouse developments and mixed-use retail/residential schemes.
Higher density living and working has been shown internationally to allow better use of all our resources, from water to transport. It will particularly facilitate the accommodation of an increased population and the quality of life of an older cohort of residents, who need to live close to local facilities and services and often are less able to drive independently.
Cycling
Sustainability
Transport+Urban Design
Urban Design
Will
2014, October 23 – 15:17

Posted on Auckland Transport Blog, October 2014, it looks at the strange relationship between politically conservative and suburban sprawl. Link here.
Headed, 'Want Lower Rates? Cut Back on Urban Sprawl', it makes some good points about the affordability for local authorities of the infrastructure for low-density development.
Public Transport
Sustainability
Transport
Transport+Urban Design
Urban Design
2013, April 29 – 16:47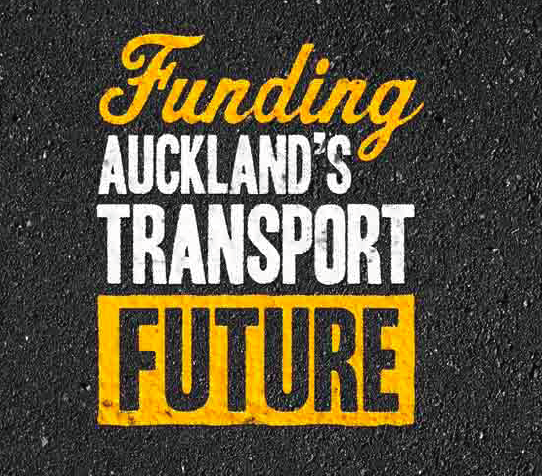 An extraordinary reaction to the 'Funding Auckland's Transport Future' report, published in April 2013 shows the cluelessness of policy-makers.
Auckland's 'Consensus Building Group' today published a report setting out two options for raising the twelve billion dollars allegedly required for future transport funding there.  Two options are set out-
Higher rates, fuel taxes and a regional fuel tax
Road pricing (like London's congestion charge)
Remarkably, presiding National Party transport minister Gerry Brownlee immediately insisted in a statement that congestion caused by excess car use and under-controlled urban sprawl is not to be questioned or challenged.
According to Radio NZ, 'Transport Minister Gerry Brownlee, who hasn't read the report, said a regional fuel tax, congestion charges and road tolls as they stand would never be agreed to.  Mr Brownlee said New Zealanders 'won't be paying twice for roads' when money has been generated through their excise duty or road user charges, while a congestion charge would not be appropriate on government-owned roads.'  Have motorists even paid once for these roads? Or does he expect the rest of us to support motorists' expensive habits?
Fairfax Media reports, 'A group of Auckland's business and community leaders, convened by mayor Len Brown to give its view on funding projects to solve the city's transport crisis, is today calling for public feedback on two funding options.  Group chairman Stewart Milne says Auckland faces a $12 billion transport funding shortfall by 2041 if nothing is done.  Employers and Manufacturers Association chief executive Kim Campbell says the city will suffer if nothing happens: "Finally when the place comes to a grinding halt, that's when people leave.  We don't think that's a responsible view."
"Our population is projected to grow by as much as 1 million, with around 60 per cent of that coming from our existing populace", says Brown.
The public is being asked to submit feedback on the group's proposals before it makes its recommendations to Auckland Council in July.' (Scott Morgan, Stuff.co.nz, 2013- April 29th)
This the same day that John Key was wheeled out for a conference of petroleum industry representatives in Auckland to tout oil exploration by 'large oil companies' in off-shore claim areas.  Hmmmm…
I'm not up to date with the issues but it certainly seems remarkable that  funding challenges of up to $12 billion can be discussed by senior Government members without reference to the Unitary Plan, denser urban planning, and the concepts of reducing transport needs from unnecessary car trips.
And looking beyond this current spat, it looks like some of the problems arising from virulent car-dependent sprawl are coming home to roost.
Architecture
Humour
Travel
Urban Design
Will
2013, April 19 – 15:34
I love living in Stoke, New Zealand but sometimes feel it is under-appreciated in the wider Nelson, not to say global, community.
So, to raise us up among suburbs worldwide, here is my Stunning Stoke Postcard, and a list with the first seven of the many, many Wonders of Stoke.
Stoke Brewery
Trees in Isel Park
Our Poorman Stream was found in summer 2013 to have 16 species of fish in a 100-metre stretch!
Barnicoat walkway and its stunning views to Farewell Spit
The Hand of Stoke sculpture at the amazing Warren Wiggins-designed Library
Beautiful new Athletic Pavilion at Saxton Field by Arthouse Architects (image below)
Proper Crisps Factory.  Crisps, beer and -at Pic's- high-quality peanut butter.  All the crucial food groups!
And that list of Wonders doesn't include our very own astronomer- Albert Jones, only coming to our attention in September 2013 just after he has gone before us into the stars.  Rest in peace, Albert, we are heartened for your gifts to Stoke.
Some words about Albert from the blog, Simostronomy-"  This quiet, unassuming New Zealander has made over 500,000 variable star measurements over the last 60 years or so. He has received honors from the Royal Society of New Zealand, the American Association of Variable Star Observers, the Smithsonian Astrophysical Observatory, the Astronomical Society of the Pacific, the British Astronomical Association, the Royal Astronomical Society, and has received an Honorary Doctorate of Science from Victoria University in Wellington, New Zealand.
In 1964 he was made one of the first four Fellows of the Royal Astronomical Society of New Zealand, and in 1987 he was awarded an Order of the British Empire (OBE) for his services to astronomy. Minor planet 3152 was named after him in 1988 in recognition of his achievements
Albert told Somostronomy, 'After I left school at the age of 16, I was well aware of my limited knowledge and never dreamed that one day I might be able to make a contribution to Astronomy, but for my own fun, and to satisfy my curiosity, I could at least learn the constellations and be able to recognize planets. So with the aid of books, I did that.
'Then in answer to a request in the newspaper for reports of aurorae, I made detailed notes of the next aurora that I saw, sent it in and was thrilled with the reply stating it was the best report received. So two years later, I timidly asked if there was an astronomy club or society that might accept me as a member. Soon after, I became a member of the New Zealand Astronomical Society (later to become the Royal Astronomical Society New Zealand; RASNZ). Then I started receiving their journal 'Southern Stars'".
I often wondered why there were screens on some street lights outside Albert's house, a minute's walk from ours on Ranui Road. Turns out they were screened by Council on request from the US' NASA- Albert's work was so valuable to them that they sent a letter backing his request for less light spill onto his observatory!
Truly a wonder of his own.