Climbing slowly towards the Myanmar border. Some interesting creatures and beautiful scenes.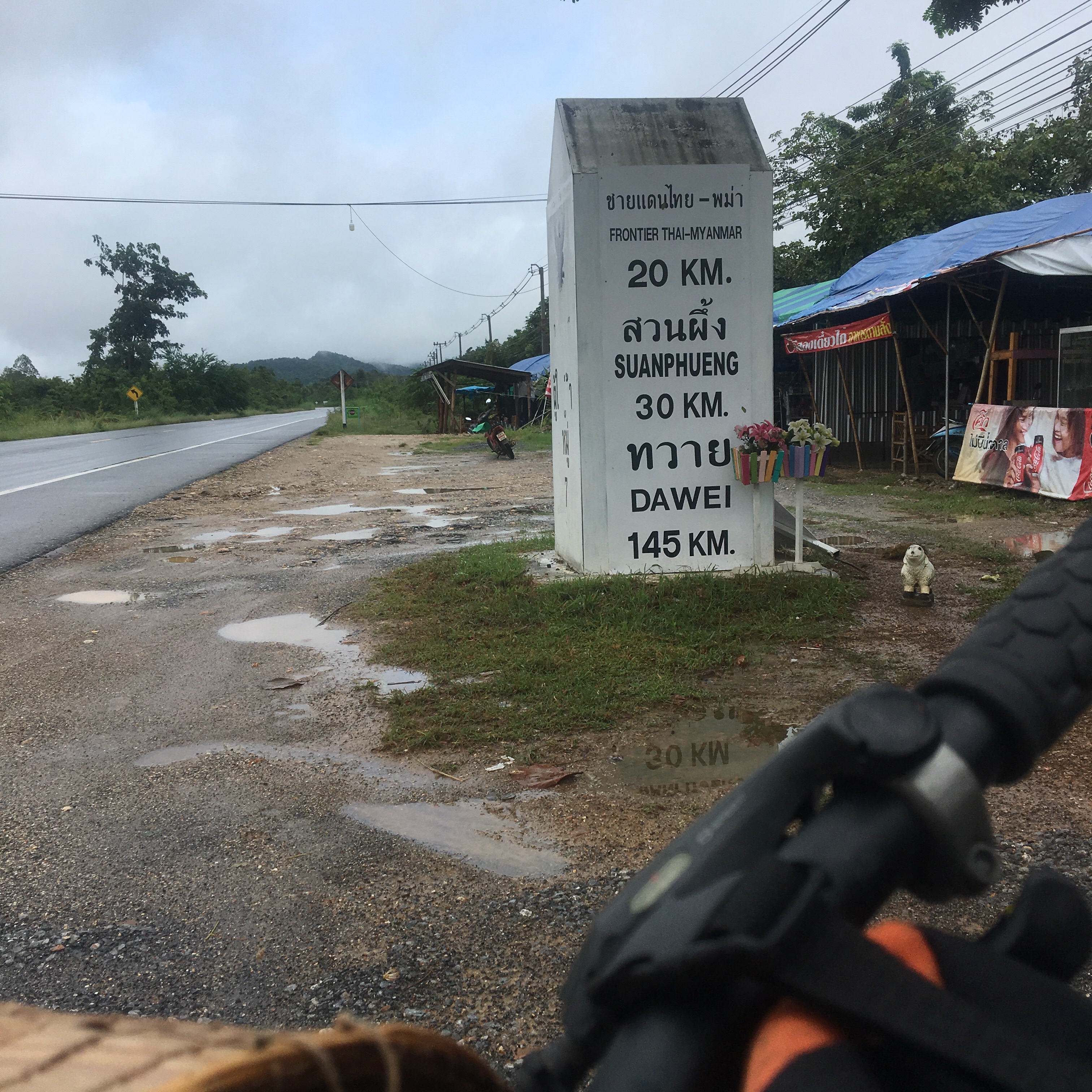 Getting close to the border… wouldn't know you'd been in the mayhem of Bangkok only yesterday.
Above and below- beautiful beetles which flew away with a deafening rattle after having their photo taken.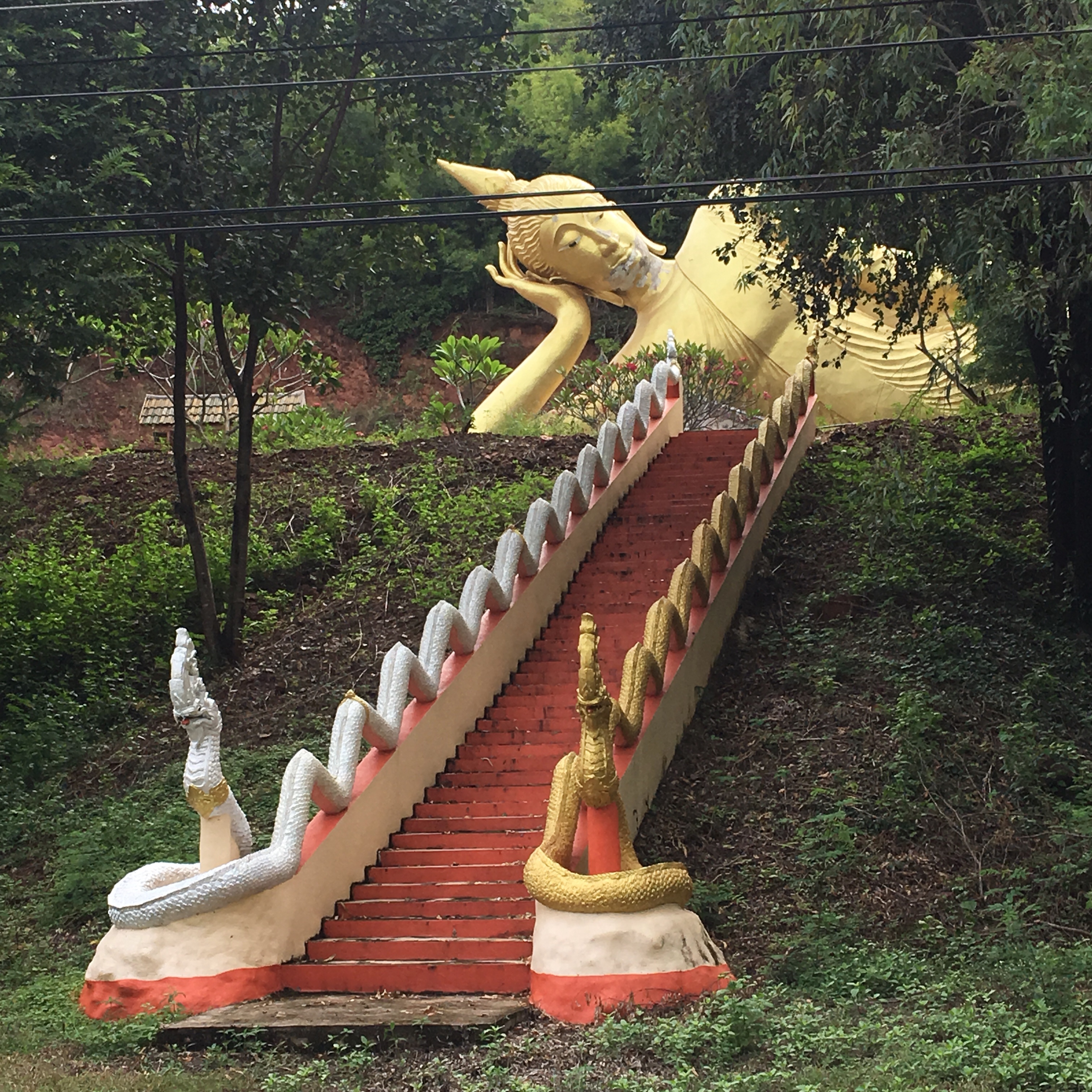 Reclining Buddha near Ban Kao.
Cattle seem to have evolved good road sense around here!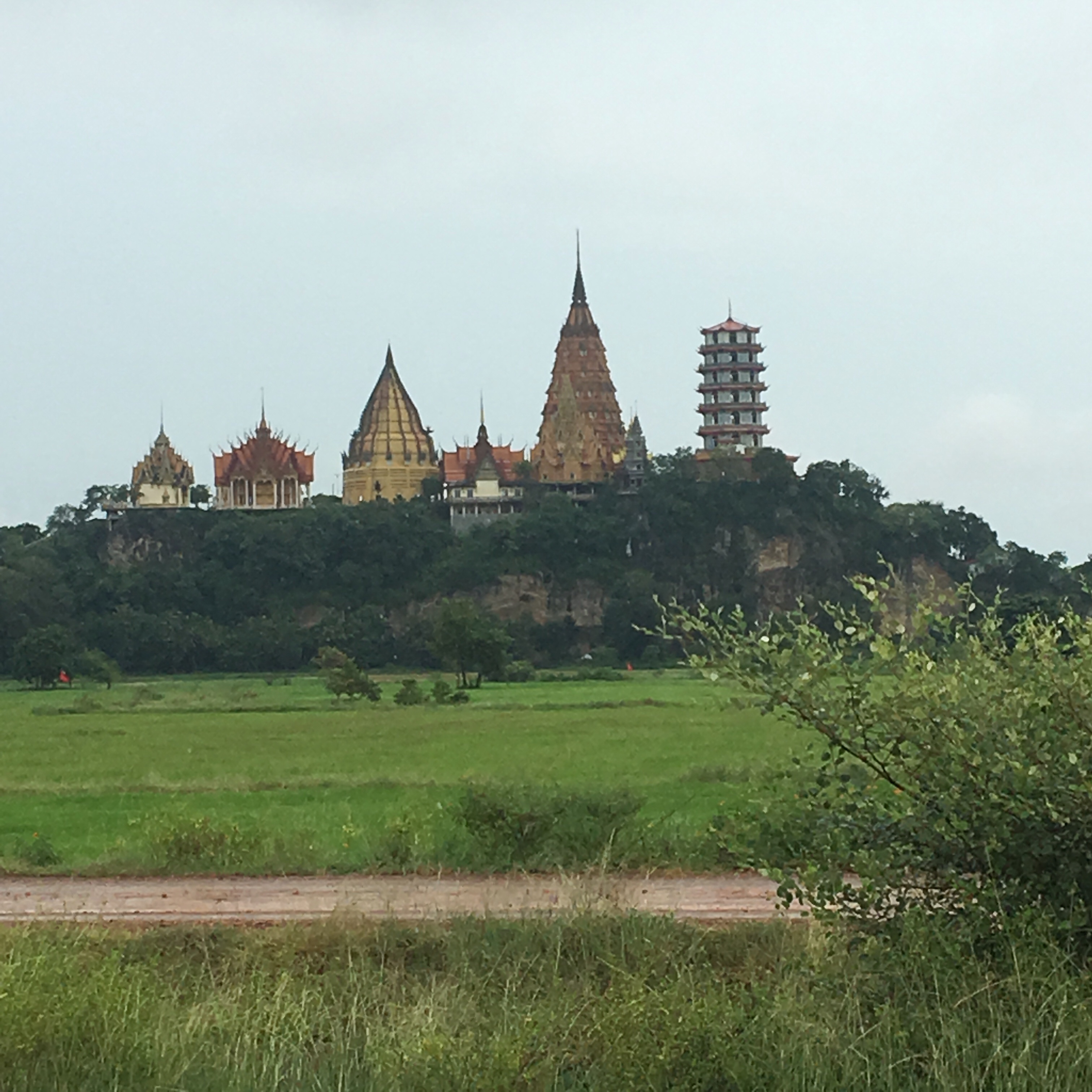 Above: Temples near Kanchanaburi.
Above: As in both Cambodia and Vietnam the French practice of consistent milestones is really helpful in answering that persistent 'Are we there yet!?' voice.
Above: A Dragon! Well a very big lizard, perhaps. The road here is at least 6 metres wide.
[What's this trip about? See here]