Gosh Asia is big. Even the corner of Southeast Asia I've been wobbling through.
So I had my first 'cheat' yesterday: put the bike on a bus (a 2-door HiLux with eight passengers, below)
…from the Thai border post to Dawei in Myanmar (road isn't even on the maps) Yes god forgive me I'm in Burma. There are direct flights west to EU from here so, not wanting to back-track east to Bangkok (the only other option for EU bound flights) I couldn't resist forging ahead and seeing one more country.
Above: Gluggable positioning system. Saigon beer gave way to 'Cambodia'. Then Chang and Leo in Thailand. All delicious!
Felt an achievement to change time zone at the border -a suitably modest 30 minutes difference from Thailand, but my first bike ride to cross time zones!
Did I remember to switch back to cycling on the right of the road? Hmmm. Fortunately a passing scooter driver gestured, 'Ri! Ri!' not that it makes a huge difference here: the smooth Thai tar seal gives way dead at the border to dirt; vehicles weave around the multiple potholes not minding which side of the road is theoretically correct.
Above is Dawei train station. My guidebook says the rail system here was started during British colonisation in 1877, but is being quite quickly developed now. Just one train a day from here nowadays.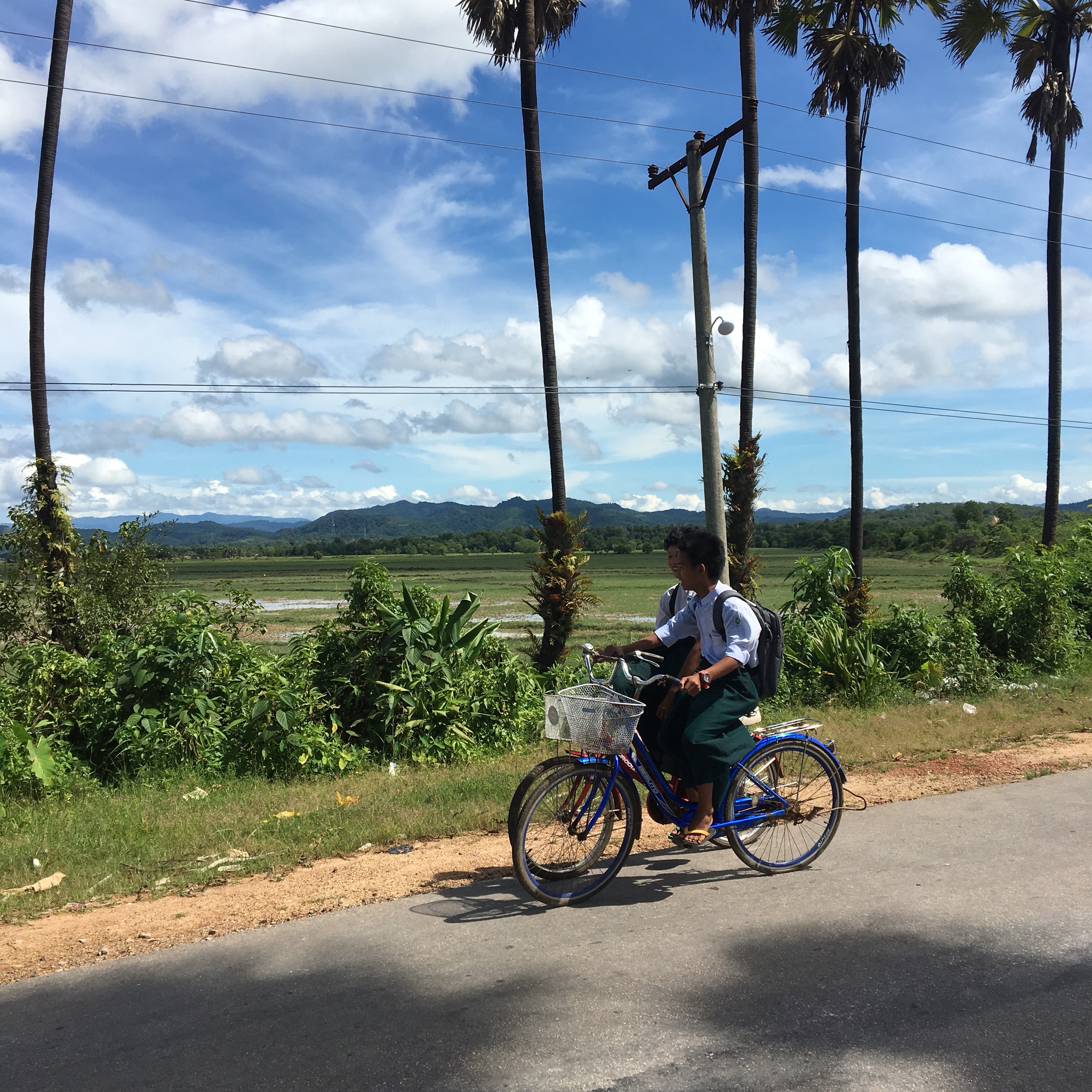 Sadly the flight I booked from Yangon this Sunday means I can't make the 650km there by bike. Looks like another bus ride is in store, & in fact only a day or two more of biking in Asia at all.
Above: Blue triangle is where I'm at while posting this: Dawei, Myanmar. Red dots outline my bike ride to date and as planned.
Still, lucky me to have had 6 fantastic weeks in Asia with gorgeous folk, food, adventures and heaps of quiet time to process things. Sunday's flight will land me in Germany.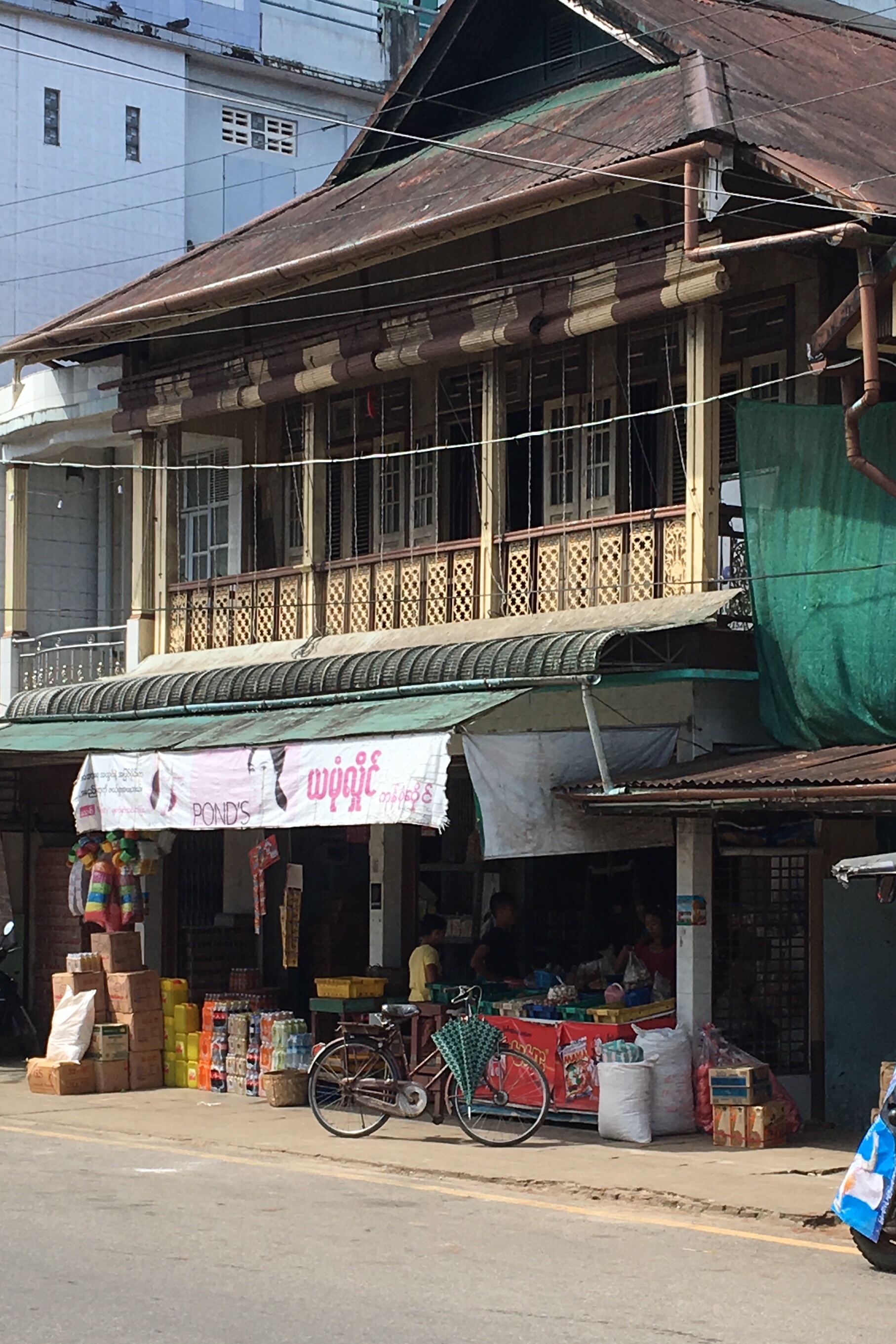 More about my bike ride here.