Many if not most women -and quite a few men- in Myanmar have light-coloured patterns on their cheeks like these bottle-collecting girls on bikes.
My guidebook says this is Thanakha – a ground sandalwood-like paste, and it acts as a combination of skin conditioner, sunblock and make-up.
Meanwhile many men have red teeth from chewing betel juice (it's yuk!) -the minute I was in the country I noticed a bloke smearing paste on a leaf, adding some betel seeds and chomping into it.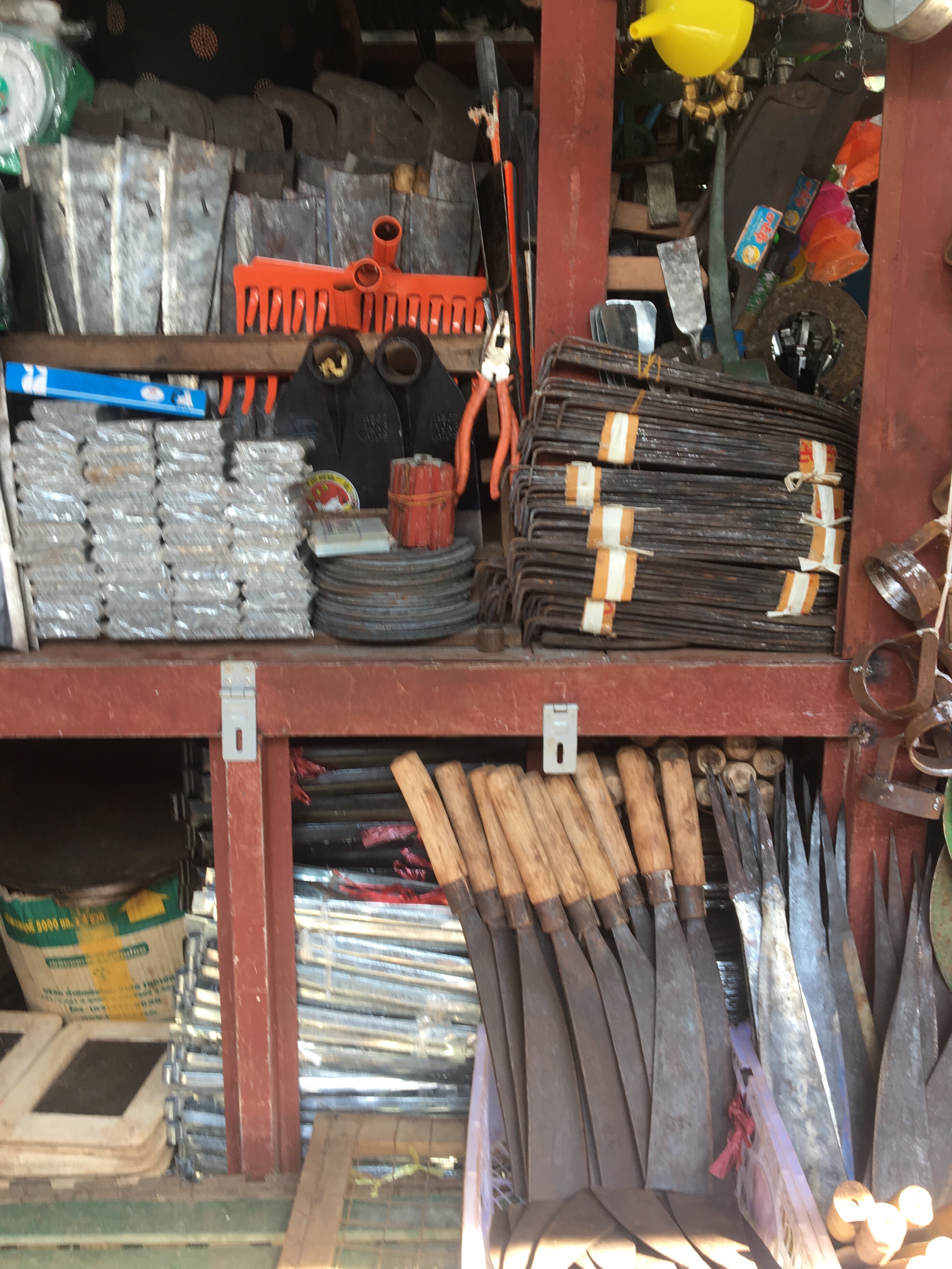 Above- At Dawei market. Myanmar looks (on a few days' visit with few local contacts) to be changing and developing at a breakneck rate.
Above- Bicycle shop, Dawei.
Above- First sight of the Andaman Sea.
Above- Pleased to have made it to the Andaman Sea on my last day of biking. Was cool, clean and deep!
Above- Cyclist on a machine from the popular Crocodile brand.
Above- Shrine in Tanintharyi Region, Myanmar.
Above- So many people live in shacks like this, all through Southeast Asia.
Being, as I am, able to swan in & out of countries choosing hotels and restaurants, covered by travel insurance and sun-cream, has been an unbelievable privilege.
[What's this trip about? See here]