Category Archives:
Sustainability
Architecture
Photos
Public Transport
Sustainability
Transport+Urban Design
Travel
Urban Design
Will
Architecture
Photos
Sustainability
Transport+Urban Design
Travel
Urban Design
Will
2018, October 17 – 14:40
Cranes everywhere, hoardings on every street and road advertising new houses, offices and apartments: Thailand seems to be developing again with gusto.
Cycling
Photos
Sustainability
Transport
Transport+Urban Design
Travel
Urban Design
Will
2017, December 9 – 14:17
Barcelona in Spain is a city that suffers air pollution, much of it from transport.
Reducing dependence on cars for short trips is one way of tackling pollution, so on a visit there I looked at one of Barcelona's tactics in weaning short journeys off the car: Superblocks. Here are some photos from my visit to the Poblenou neighbourhood.
Cycling
Sustainability
Transport+Urban Design
Urban Design
Will
2014, October 23 – 15:17

Posted on Auckland Transport Blog, October 2014, it looks at the strange relationship between politically conservative and suburban sprawl. Link here.
Headed, 'Want Lower Rates? Cut Back on Urban Sprawl', it makes some good points about the affordability for local authorities of the infrastructure for low-density development.
Public Transport
Sustainability
Transport
Transport+Urban Design
Urban Design
2013, April 29 – 16:47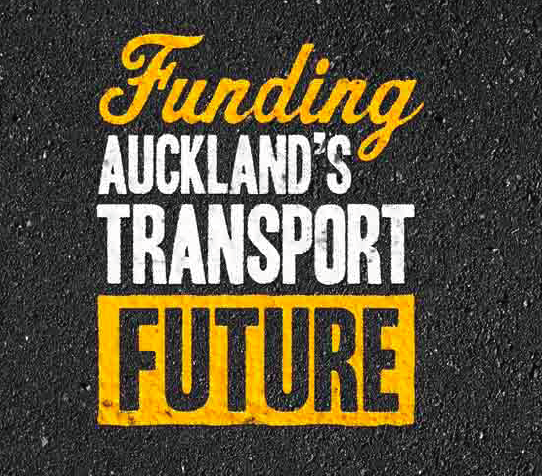 An extraordinary reaction to the 'Funding Auckland's Transport Future' report, published in April 2013 shows the cluelessness of policy-makers.
Auckland's 'Consensus Building Group' today published a report setting out two options for raising the twelve billion dollars allegedly required for future transport funding there.  Two options are set out-
Higher rates, fuel taxes and a regional fuel tax
Road pricing (like London's congestion charge)
Remarkably, presiding National Party transport minister Gerry Brownlee immediately insisted in a statement that congestion caused by excess car use and under-controlled urban sprawl is not to be questioned or challenged.
According to Radio NZ, 'Transport Minister Gerry Brownlee, who hasn't read the report, said a regional fuel tax, congestion charges and road tolls as they stand would never be agreed to.  Mr Brownlee said New Zealanders 'won't be paying twice for roads' when money has been generated through their excise duty or road user charges, while a congestion charge would not be appropriate on government-owned roads.'  Have motorists even paid once for these roads? Or does he expect the rest of us to support motorists' expensive habits?
Fairfax Media reports, 'A group of Auckland's business and community leaders, convened by mayor Len Brown to give its view on funding projects to solve the city's transport crisis, is today calling for public feedback on two funding options.  Group chairman Stewart Milne says Auckland faces a $12 billion transport funding shortfall by 2041 if nothing is done.  Employers and Manufacturers Association chief executive Kim Campbell says the city will suffer if nothing happens: "Finally when the place comes to a grinding halt, that's when people leave.  We don't think that's a responsible view."
"Our population is projected to grow by as much as 1 million, with around 60 per cent of that coming from our existing populace", says Brown.
The public is being asked to submit feedback on the group's proposals before it makes its recommendations to Auckland Council in July.' (Scott Morgan, Stuff.co.nz, 2013- April 29th)
This the same day that John Key was wheeled out for a conference of petroleum industry representatives in Auckland to tout oil exploration by 'large oil companies' in off-shore claim areas.  Hmmmm…
I'm not up to date with the issues but it certainly seems remarkable that  funding challenges of up to $12 billion can be discussed by senior Government members without reference to the Unitary Plan, denser urban planning, and the concepts of reducing transport needs from unnecessary car trips.
And looking beyond this current spat, it looks like some of the problems arising from virulent car-dependent sprawl are coming home to roost.
Cycling
Sustainability
Transport
Transport+Urban Design
Will
2013, April 5 – 21:25
"Share the Road with Cyclists" RSA Ad
Irish TV viewers may recently have spotted a new ad advising drivers on how to share the road with cyclists. Thumbs up to the Government's Road Safety Authority for rolling this out. Not only is it well shot and scripted, but you have to approve of its messages. In fact, Dublin Cycling Campaign was involved in the background, and it's a credit to the RSA that they took on board the well-known points from cycling advocacy we made.
Above is a screen-grab from the TV ad, and below it an image from the submission Will edited in early 2012. Let's hope drivers around the country actually take notice and start giving cyclists the space we deserve. Click here to see this and other RSA ads.
The RSA also published a series of three ads aimed at cyclists last year. This time the RSA consulted us throughout scripting and filming. Though there was a list of niggles that advocates had with the final product -why hi-viz on every cyclist!?- the advice it gave, 'you've as much right to your road space as any other road user, so ride with confidence and command your lane' was a first in an Irish official context, and marked new ground for the promotion of cycling. Each of the three ads also took time to highlight some of the benefits of cycling, yet another piece of good news for us!
This series sadly wasn't aired on TV, but you can view them here.
Architecture
Photos
Sustainability
Transport+Urban Design
Travel
Urban Design
Will
2012, November 5 – 20:43
Photo of demolition of central Christchurch commercial buildings
2012- April 21st
Cycling
Humour
Sustainability
Transport+Urban Design
2012, July 17 – 10:36
A sign of intelligence, we reckon.