Cranes everywhere, hoardings on every street and road advertising new houses, offices and apartments: Thailand seems to be developing again with gusto.
In Bangkok it's high-rise commercial building…
… while I n the southern provinces there are vast numbers of low-rise, separated dwelling schemes going up. Many of these looked to have been on the market for months or years, going by the 'launch dates' announced (in English) on their hoardings.
It was interesting cycling slowly from the southern Gulf Coast towards Bangkok to note the advertised prices gradually -then exponentially- increase.
Many of these low-rise schemes looked to be quite far from town centres and services; I wondered what measures planners had taken to counteract car dependence.
Huge -manned- gate structures often feature.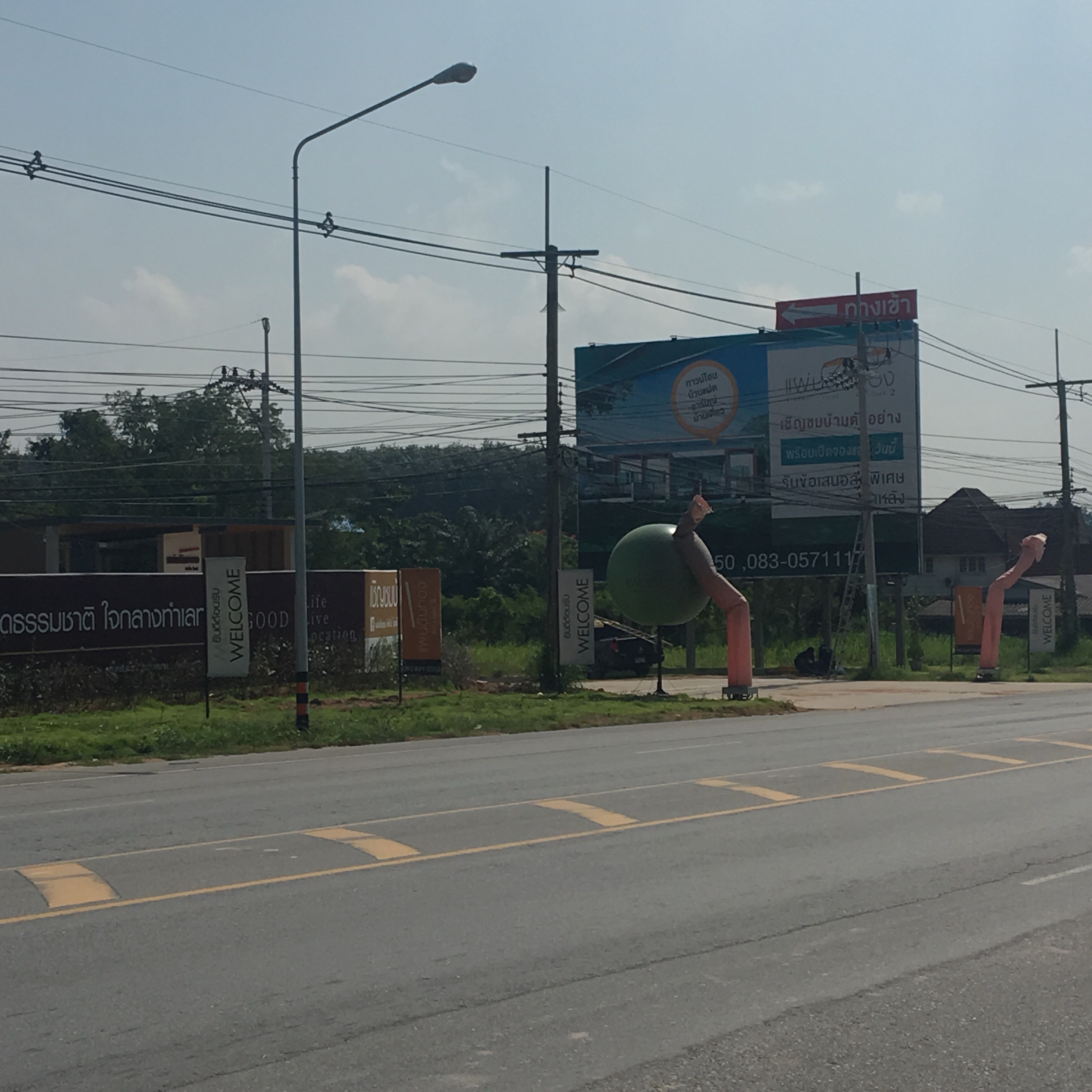 [What's this trip about? See here]