Author Archives: Will
Will
Architect with own practice 2000-2010. Worked in sustainable transport promotion -with cycling lobby groups- 2003-now.
2018, December 26 – 14:03
Permalink
|
Enter your password to view comments.
2018, December 3 – 13:32
Manhattan High Line in late November…
2018, November 27 – 08:03
I think Cate would have liked our low-key high-loving send-off from Ocean Beach and Jamie's house in the Mission.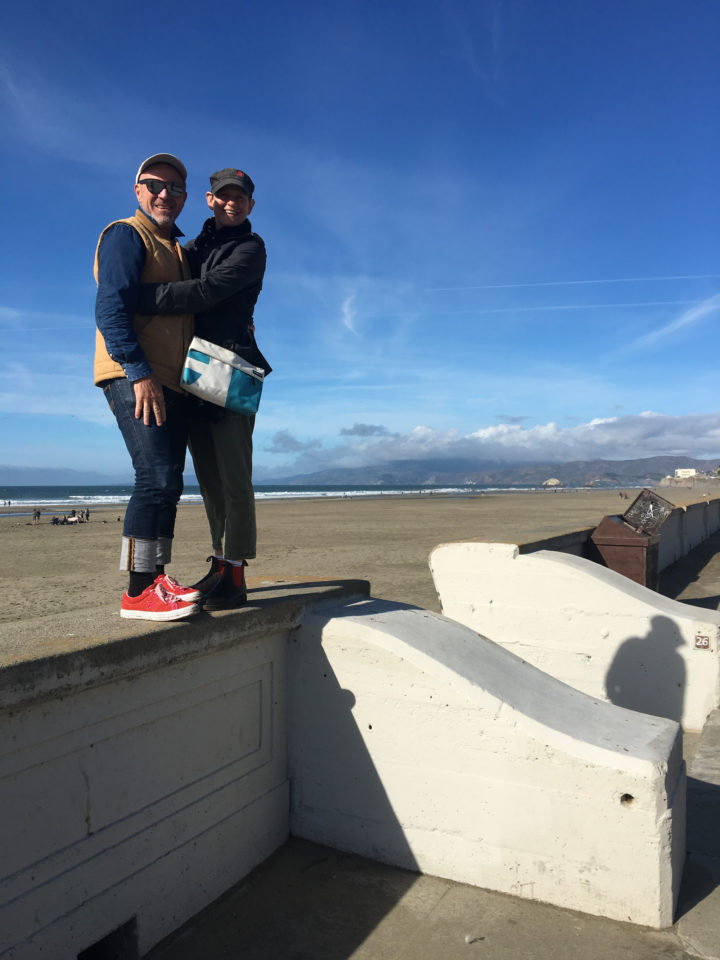 (Above) Billy and Siobhan-Vaunie checking the lay of Ocean Beach for our ceremony.
2018, November 21 – 04:37
I started writing these (very personal and subjective!) thoughts about Cate's and my last year after reading some of the excellent Irish Times 'Abroad' articles.
Returning to Ireland? As the old smoker says about quitting, it's easy, I've done it loads of times. read more

»
2018, November 15 – 01:13
(Above) Paddy Cahill admires Groningen municipal offices
2018, October 26 – 23:42
Many if not most women -and quite a few men- in Myanmar have light-coloured patterns on their cheeks like these bottle-collecting girls on bikes.
My guidebook says this is Thanakha – a ground sandalwood-like paste, and it acts as a combination of skin conditioner, sunblock and make-up. read more »
2018, October 23 – 01:03
Gosh Asia is big. Even the corner of Southeast Asia I've been wobbling through.
2018, October 22 – 23:38
Climbing slowly towards the Myanmar border. Some interesting creatures and beautiful scenes.
2018, October 17 – 14:40
Cranes everywhere, hoardings on every street and road advertising new houses, offices and apartments: Thailand seems to be developing again with gusto.
2018, October 16 – 03:34
I've been biking round Bangkok now, including the day-and-a-half spent coming in from the countryside, for six days, covering maybe 100km including trips to the camping shop, bike tour hq, embassy and round hotels. The short version: it's terrible!