A few initial impressions after just crossing the border from Cambodia (and why hadn't I found out that Thailand traffic keeps left!?)
Firstly the shock of the smooth: Beautiful surfaces compared to poor Cambodia: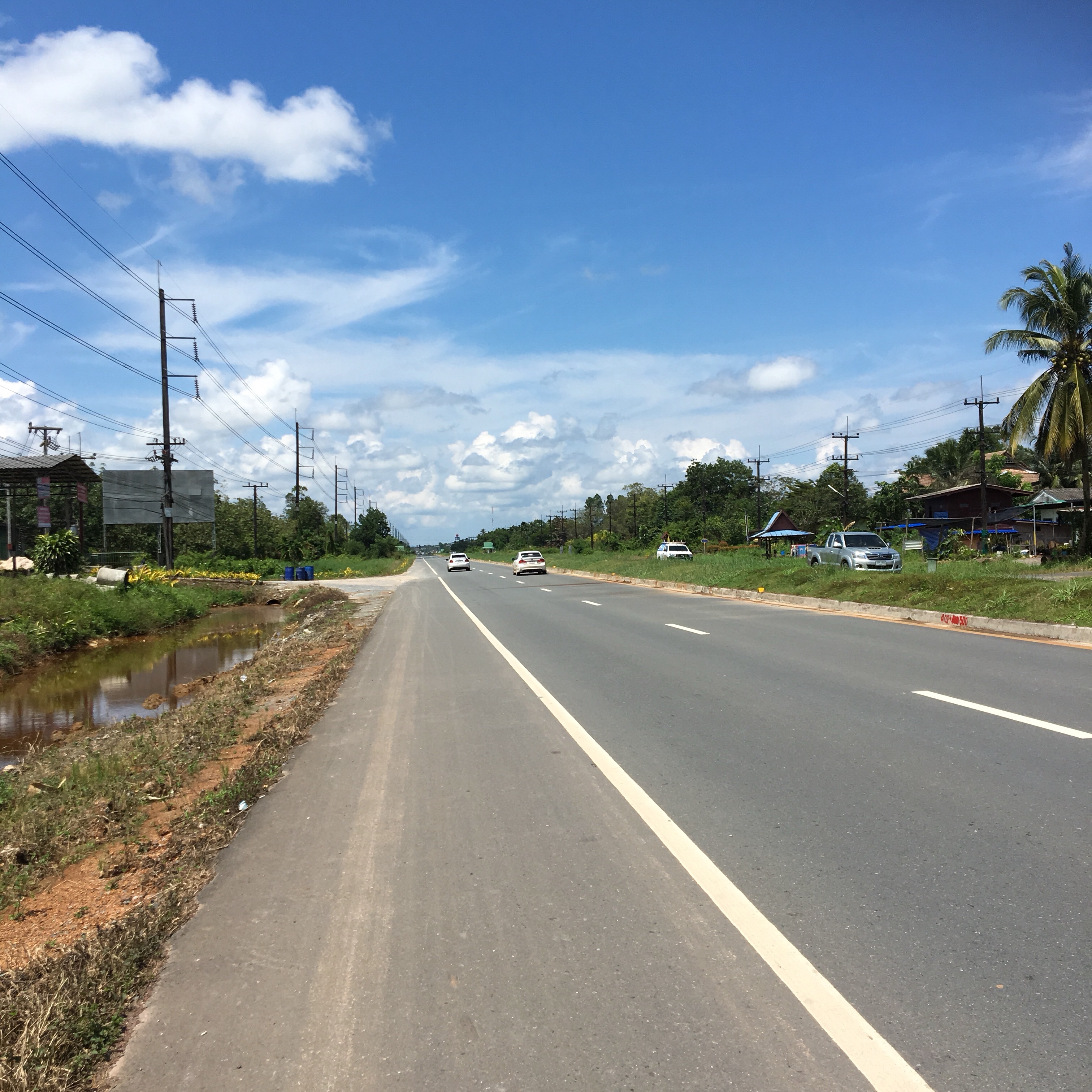 However speeds of passing motor vehicles still didn't seem as high as NZ or IRL where we've I think evolved a 'it says 100 so I can go 100' mentality:
Really helps to have the heavier, louder vehicles restricted to 60 too!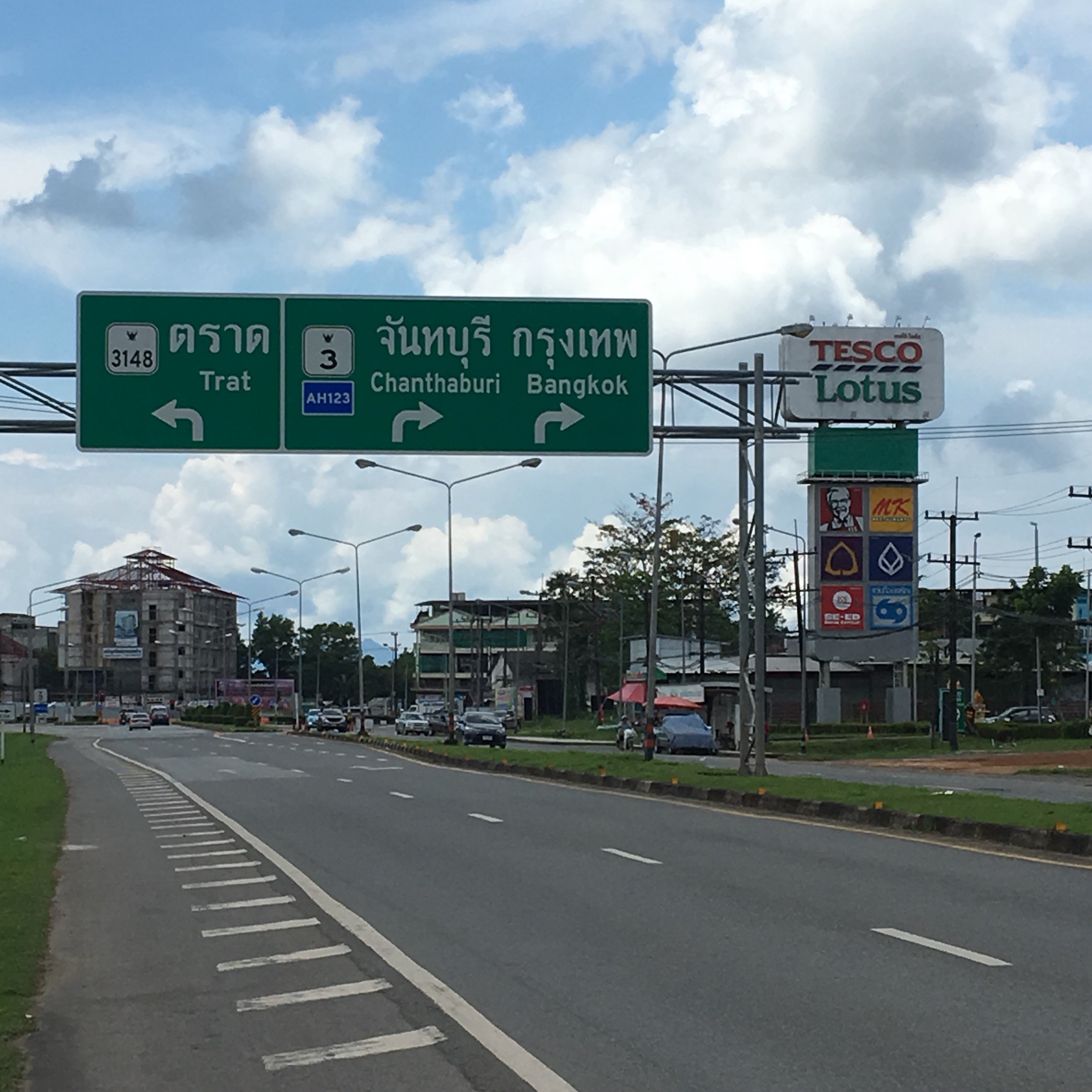 Above: These major National roads offered some familiar sights & signs.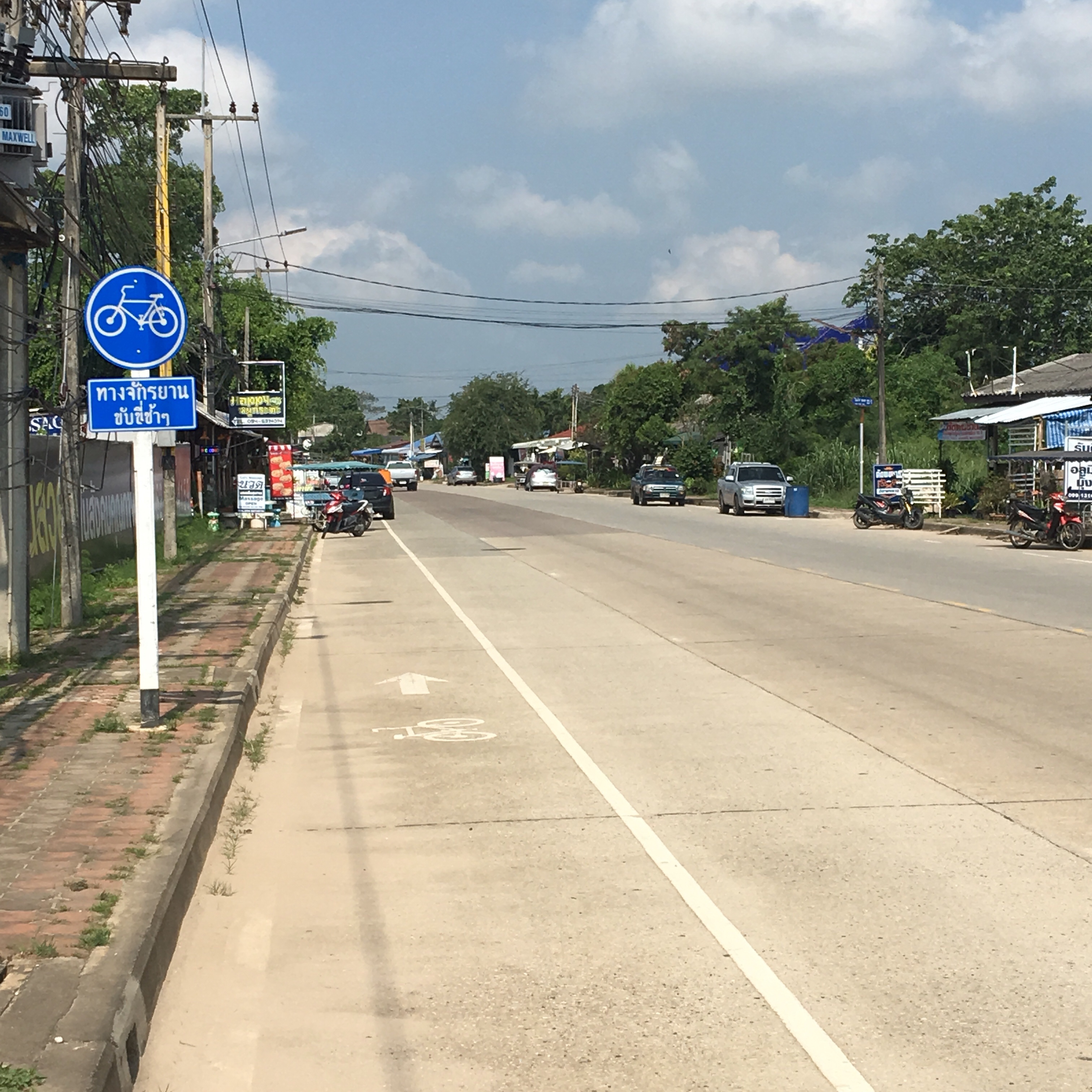 There are great hard shoulders for biking (or toddling along in your sidecar-on-a-scooter mobile restaurant!) AND many of them marked for bike use, even over long distances. In a few days I've seen a dozen or so MAMILs and mountain-bikers on the roads here.
These little shelters every few I'm on national roads just make you want to have a family and bring them all for a picnic!
Milestone markers remind me of France – both Vietnam and Cambodian roads have them, too. Great to answer that incessant little 'are-we-there-yet' voice if you're a bit of a minimalist like me & don't have an odometer/ bike computer.
Bad day for this poor fella. I thought my migraines were bad. You see quite a few large snakes and lizards on the road edges here.
[What's this trip about? See here]